Helping Create a Culture Free of Modern Day Slavery
Trafficking in America Task Force is a 501(c)3 nonprofit, Tax ID: 32-0495587. Your contribution is fully tax-deductible in the USA.
LEARN ABOUT OUR ORGANIZATION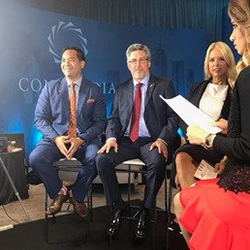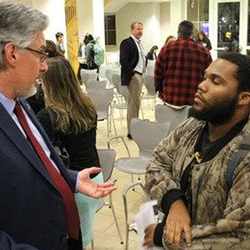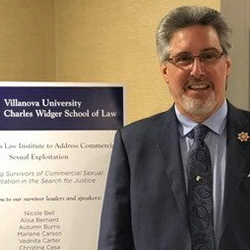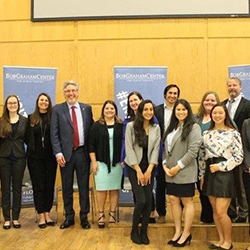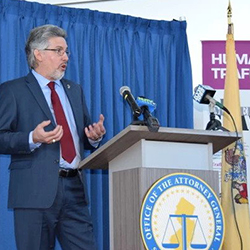 Trafficking in America Task Force, Inc. (TIATF) was initially founded by Marion and Yvonne Williams in early 2011. After working as anti-human trafficking advocates since 2004, and coordinating four national conferences to bring education and awareness about human trafficking in the United States, the Williams's decided to focus 100% on prevention. The name of the organization was changed in 2015 to Network for Cultural Change (NCC), a name more suitable to the vision of truly creating a culture free of slavery by working to address root causes fueling human trafficking.
The Williams and Trafficking in America Task Force, Inc. have supported Jerome Elam's efforts to share his story as a male survivor of sex trafficking and to educate people about how boys are also victims. He was a panel speaker at the 2014 Trafficking in America Conference in West Palm Beach, FL. "Statistics about the number of boys victimized vary," says Williams, from 20% to 40%. "To the general public, the misconception is still that only girls are victims. It is important to educate society about this so prevention efforts can include all children and targeted appropriately.
Elam has been traveling throughout the country at the invitation of governor's offices, conference organizers, television talk shows and news programs, homeland security and other law enforcement, including the FBI, to name a few of those who are seeking to understand more about the male connection to human trafficking. "Jerome is a light in the human trafficking movement. His passion is real and he has dedicated his life to preventing other children from enduring the horrendous abuse that he did for nearly 10 years," said Williams.
In the previous year Elam and Williams have discussed the possibility of him beginning his own 501(c)3, especially since there less than a handful of male survivors speaking out about what they experienced. "Boys are Not For Sale" was the first choice for the name of his organization however, the more Elam and Williams discussed his vision, a mirror of TIATF's initial vision, the more Trafficking in America Task Force came to mind. Since TIATF already has a national presence it would be a benefit to resurrect the name and get Jerome off to a jump start. "We are thrilled that Jerome agreed and will be continuing the work as a task force that we began," Williams said. "I can't think of anyone else I'd rather see take up this banner than Jerome. He has become not only a trusted colleague but a friend and is doing very important work."
Trafficking in America Task Force, along with its global partners are working to bring an end to human trafficking. We work together with local, state and congressional lawmakers and train law enforcement, medical and mental health professionals to help bring an end to the scourge of human trafficking.

ABOUT NETWORK FOR CULTURAL CHANGE (NCC)
Network for Cultural Change (NCC) is the tool that will enable anyone that wants to engage in the historical transformation of American culture a source to work directly in the area of prevention and an opportunity to begin. When we affect our cultural deficiencies for the better, we will see a drop in not only human trafficking but other crimes against humanity. We envision a world without slavery of any kind. Where human dignity has been restored and equality in all aspects of our walk on this earth are present.
NCC aims to create a network of organizations that are currently working on the ground in the various areas that we have chosen to focus on at this time. Animal Welfare, Climate Change, Corporate America, Faith, Family Breakdown, Health and Wellness, Human Rights, Human Trafficking, Mass Media, Politics and Foreign Policy, Poverty, Service and Activism, Violence and Crime. TIATF was created in 2011 to help eliminate the human trafficking of people in America, and to provide a culture free of sexual exploitation and slavery, where people know their own intrinsic value. NCC is the evolution of TIATF and will serve the human trafficking movement by enabling those who are ready to go to the next level in prevention.