OUR VISION
To help eliminate the human trafficking of women, men, and children in America, and to provide a culture for our children free of sexual exploitation and slavery where people know their own intrinsic value.
OUR MISSION

Trafficking in America Task Force works together with local, state, global and congressional lawmakers and train global law enforcement, judges, prosecutors, medical and mental health professionals to help bring an end to the scourge of human trafficking.
We fight the global exploitation of children by being a voice for all those kept silent by the fear and shame of abuse. We remain actively engaged in the recovery and healing of victims. In addition, we train local state and federal law enforcement and the community on how to recognize and combat the scourge of child abuse, child sex trafficking, child marriage and child labor. We also work with state and federal legislators to create laws that protect children and prosecute those who attempt to exploit their innocence. Our staff includes subject matter experts in the fields of child sex trafficking, child abuse and child labor. We are dedicated to making a difference in the global war against the abuse and exploitation of children!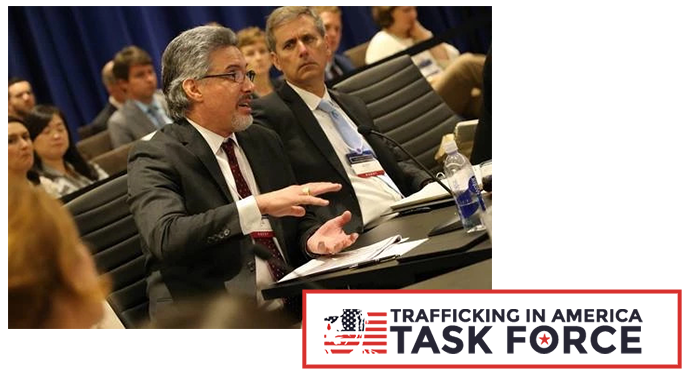 National Human Trafficking Hotline
MEET OUR BOARD OF DIRECTORS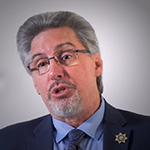 Jerome Elam
President and CEO Trafficking in America Task Force, Child Sex Trafficking Survivor, Survivor Leader, Recipient of the Award for Courage presented by the National Council of Jewish Women, Member ECPAT Global Survivors Forum, Member ECPAT Global Network of Survivor Led Organizations, Staff Writer and Columnist for Communities Digital News, Special Advisor to the Utah Attorney General, Marine Corps Veteran, Chosen as one of New York's New Abolitionists.

Jerome Elam is President and CEO of Trafficking in America Task Force.  Raised in a broken home by an alcoholic parent, he is a survivor of child abuse/domestic violence, child sex trafficking, and child pornography. Brought up in the South, Jerome enlisted in the United States Marine Corps at the age of seventeen.  The decision to serve was made, in part, as an effort to escape the tragic circumstances he was trapped in. Through the experience of serving his country, Jerome found a new beginning and embarked upon a journey that showed him the world. This opened his eyes to the strength of the human spirit. After his completion of eight years in the United States Marine Corps, Mr. Elam attended the University of Florida, earning a Bachelor of Science degree. He went on to spend several years working in the Biotechnology sector. Motivated by the painful memories of his past, Jerome found his inner strength and began to speak out about his abuse.  Through this journey, he found the healing force of God's unconditional love and discovered the joy of starting his own family.
Today, Mr. Elam is a fierce Advocate for all children deprived of their voice.  He is a public speaker, a staff writer, and known columnist for Communities Digital News.  Recently featured as one of New York's New Abolitionists, he remains dedicated to the protection and empowerment of trafficked people. Staying true to values he learned in the Marine Corps continues to provide a safe harbor for all, regardless of age, race, gender, sexual identity, or immigration status.
When asked to describe his life experiences Mr. Elam stated, "I have struggled against many things in my life and somehow I found a way to survive. Writing is my passion and it keeps me in touch with the wealth everyone holds deep inside their hearts and minds. I share my experiences in the hope that those suffering in silence will find the courage to speak out and share their voices. I have been blessed to have God reveal His purpose to me in saving innocent children from predators."
Jerome has received the Award for Courage presented by the National Council of Jewish Women for his work in the advocacy arena and has been appointed a Special Advisor to the Attorney General of Utah.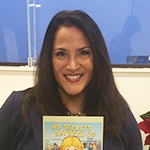 Rose Morrisroe, MAT
Vice President / Trafficking in America Task Force
Rose is the founder of Soldiers Against Child Abuse, a 501(c)3 national non-profit organization whose focus is to make a positive impact on the lives of all children and parents.
Along with the publication of No Secrets Between Us, she has written body safety & child abuse awareness curriculum currently being considered by schools across the country and Members of Congress. Please email Rose to discuss implementation of No Secrets Between Us Body Safety Curriculum in your school district. It's Self Defense for the Mind!
A strong woman, child advocate, educator and author, Rose Morrisroe, was today named New Yorker Of The Week. She deserves this honor because, in the words of NY1 News, "she encourages children to become their own advocates." Recently featured on NY1 News, film crews captured Morrisroe, educating students against child sexual abuse at P.S. 18 Edward Bush.
When Rose isn't writing or teaching, she is a motivational speaker who has been interviewed for newspapers and on television at many key events for child safety. She holds a Masters in Education and is an educator in an inner city school district. Rose has dedicated her life to her calling … raising awareness, body safety education, and prevention in order to protect the most innocent citizens … our children. Morrisroe says, "Our greatest weapon in the battle against child abuse is knowledge."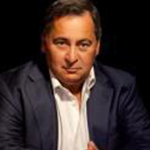 Louis Romano
Treasurer / Trafficking in America Task Force
Louis is Bronx born and raised. He is the author of two book series: the Gino Ranno series and the Detective Vic Gonnella series. YOU THINK I'M DEAD is the second book in the Detective Vic Gonnella series. It follows INTERCESSION, which was published in spring 2014.
Romano, who now lives in New Jersey, holds a bachelor's degree in business administration with a minor in fine arts, and is an accomplished businessman and entrepreneur who has had much success in the energy business. His love for writing has always tugged at his soul. He began writing urban poetry at the age of 18, and published these poetry writings in a compilation of his work from 1968-2012 in two books: Anxiety's Nest (2011) and Anxiety's Cure (2013). His Gino Ranno book series includes FISH FARM (2010) and BESA (2012). BESA has won five awards for best screenplay, and will be followed up in spring 2016 with a third book in the series which focuses on Ranno's dealings with the Russian mafia.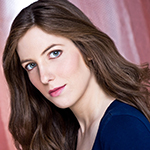 Cleo Tellier
Secretary / Trafficking in America Task Force
Cleo Tellier is an actress and is best known from her French-Canadian series regular roles on Virgine & 30 Vies. She has also appeared on La Galore, Max and Shred, Being Human, Wingin' it, Subito Texto, Lost Girl, The Secret Life of Marilyn Monroe, Trauma, Make It Pop, How to be Indie, The Stanley Dynamic, and Degrassi.
Cleo has dubbed French versions of The Karate Kid, The Hunger Games, Piranha 3D, The Spy Next Door, Life of Pi, Bedtime Stories, Harry Potter, Reservation Road, and over 50 other films. She has also had roles in several feature films including: Gerry, Catimini, Blood Red Christmas, and She Wants Me. Cleo has also appeared in commercials for brands like Tim Hortons, McDonald, Much Music, Hotmail, Red Bull, Dove, Nutella, Pepsi, Loblaws, Ford, Nature's Path, Apple, Adidas, Kit Kat, and Colgate.
Cleo studied in Film Production at York University and now continue to work in front and behind the camera. At 19 years old, Cleo Tellier directed her first film about child abuse and human trafficking, The Silence, which won over 25 awards across the world and over 20 nominations. At 20 years old, Cleo directed her second film, Mishka, about children's sexual abuse. She now works actively with several organizations and charity to fight child abuse and human trafficking.